As you all know, Tokyo, the capital of Japan, has several downtown areas and famous tourist spots, and there are many Don Quijote – one of Japan largest discount stores – scattered throughout the city. Today, I'd like to introduce you to five of the most popular stores that I would recommend, especially for foreigners, along with some of the fun things to do in the area.
Don Quijote Shinjuku
The area is very large, and includes the Tokyo Metropolitan Government Building where you can enjoy a free night view, Kabukicho with its nightclubs and bars, and Shin-Okubo with its Korean stores. There are four Don Quijote stores here: Don Quijote Shinjuku Kabukicho, Southeast Exit Store, Shinjuku store, and Shin-Okubo Ekimae.
In this article, I will introduce the Shinjuku store. The Shinjuku store is located a little far from the station, right in between Shin-Okubo and Shinjuku. Because of this, it has been slightly influenced by Korea, and the signboards unusually have Korean words on them. Instead of being only on the first floor, the store is very spacious and has a wide range of cosmetics and skin care products, making it a must-visit for those who love Japanese beauty products!
Don Quijote Shinjuku 
Address:1-12-6 Okubo Shinjuku-ku Tokyo, JAPAN, 169-0072 
TEL:0570-005-921 
Open Hours:Open 24 Hours 
Holiday:none 
Click here for more details. 
Don Quijote Akihabara
This is known as one of the most famous electronics districts in Japan, with almost everything from small earphones to the most advanced large screen TVs available, making it a fierce battleground for electronics stores. At the same time, Akihabara is also the birthplace of anime and other subcultures, and various related goods (figures, posters, etc.) can be found here.
The Don Quijote Akihabara store, located in the center of Akihabara, is also influenced by the characteristics of the area, and offers a wide variety of products that represent Japanese subcultures, such as idol support goods and printed T-shirts, and the more you look at it, the more you realize how unique and interesting it is!
Don Quijote Akihabara 
Address:4-3-3 Sotokanda Chiyoda-ku Tokyo, JAPAN, 101-0021 
TEL:0570-024-511 
Open Hours:Open 24 Hours 
Holiday:none 
Click here for more details. 
Don Quijote Asakusa
If you are looking for a more traditional Japanese cultural experience, Asakusa is the place to be! Here, you can visit the famous Sensoji Temple, change into a Japanese kimono, and experience a rickshaw ride around the area.
The Don Quijote Asakusa store, standing in the middle of the street, is the best place to visit if you want to feel the bustle of the downtown area, with its retro-style restaurants and long arcades that symbolize a Japanese shopping street. The store has been designed to blend in with Asakusa, with many nostalgic decorations and small items that remind you of festivals. Please stop by for a stroll in Asakusa.
Don Quijote Asakusa 
Address:2-10-14 Asakusa Taito-ku Tokyo, JAPAN, 111-0032 
TEL:0570-055-801 
Open Hours:Open 24 Hours 
Holiday:none 
Click here for more details. 
Don Quijote Roppongi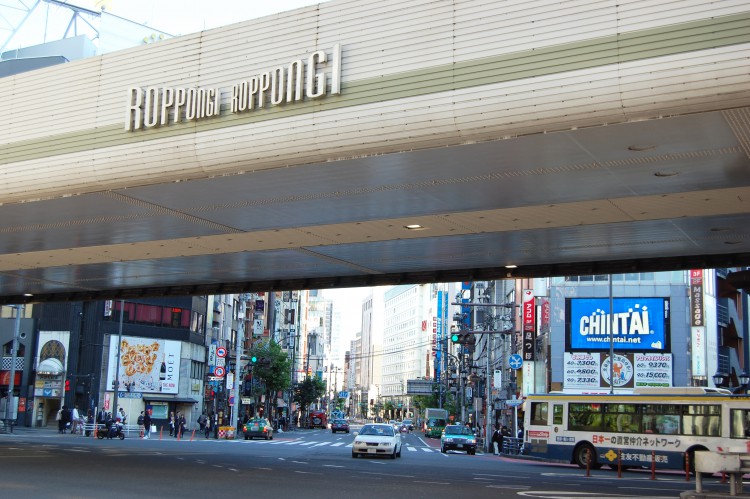 As a change from Asakusa's downtown atmosphere, Roppongi is home to many cutting-edge companies and embassies of various countries, giving it a dignified and luxurious atmosphere. In the evenings, many celebrities and artists gather here to enjoy small meals and parties under the lights of fashionable restaurants and bars.
The Don Quijote Roppongi store is located in such a luxurious town, and in order to match the atmosphere of this store, it is lit up with sparkling LED lights and displays a lot of brand-name products. Even people who are not fond of entering luxury brand stores are welcome to visit the store.
Don Quijote Roppongi 
Address:3-14-10 Roppongi Minato-ku Tokyo, JAPAN, 106-0032 
TEL:0570-010-831 
Open Hours:Open 24 Hours 
Holiday:none 
Click here for more details.
Don Quijote Ueno
With cherry blossoms in full bloom in the spring, a family of cute pandas in the zoo to bring a smile to your face, and plenty of entertainment, Ueno is one of the most popular tourist spots in Tokyo that everyone can enjoy.
Additionally, since the Don Quijote Ueno store is located near Ueno Park, you can stock up on food and drinks here before a picnic in the park at an affordable price. What's more, after a gourmet meal at one of the food stalls in Ameyoko, you can even take a stroll and do some shopping at the Ueno Store!
Don Quijote Ueno 
Address:3-38-10 Yushima Bunkyō-ku Tokyo, JAPAN, 113-0034 
TEL:0570-025-811 
Open Hours:9:00~ 4:00 
Holiday:none 
Click here for more details. 
Summary
In this article, I have introduced five unique Don Quijote stores in Tokyo. I believe that you will be able to experience the characteristics of each area when you visit the stores. Which part of Japanese culture would you like to experience there?
You can enjoy the oblong-shaped Ferris wheel at Osaka Don Quijote!

Click here for more details👉Enjoy the sky-high view of Osaka from Don Quijote Dotonbori's Ferris Wheel
The above content is copyrighted by the Don Quijote Inbound Support Division, and all pictures and text on this site may not be reproduced in any form.
Photos credits
photock.jp
free-materials.com