Halloween is one of the most beloved holidays in Japan, especially amongst young people. If you have the chance to visit Japan during October, you should be able to feel the Halloween spirit in many corners of restaurants, bars, shop floors, amusement parks and so on. In this article, we would like to introduce to you what Halloween in Japan looks like, and what you can find during the season in Don Quijote.
Theme parks in Halloween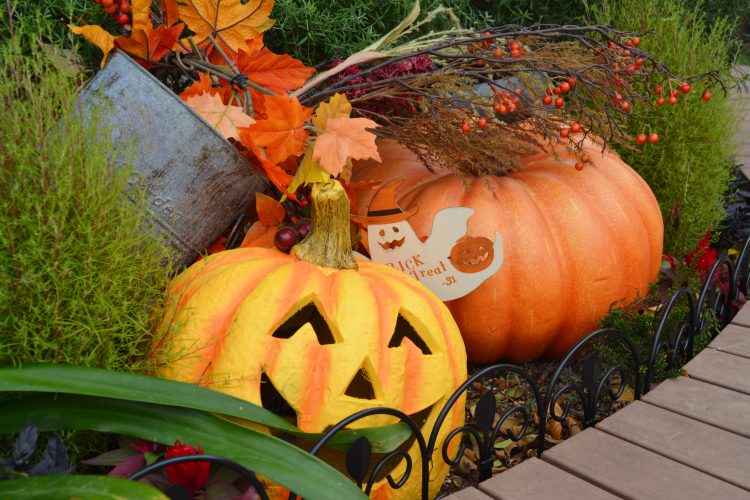 Tokyo Disneyland held the first official Halloween festival in Japan, and it has since become a huge attraction for Halloween and Disney fans. During Halloween events, there are decorations around the park, special menus are available at the park's restaurants, cafés and food stands, and Halloween merchandise which is only available to purchase during this period covers the shelves.
While the main highlights of Halloween in Disney are the colorful and magical parades, Universal Studios Japan in Osaka is famous for daytime Halloween parades and Halloween Horror Nights.
Parades and parties on the street
Before the pandemic, there used to be parades taking place in popular streets in Tokyo such as Shibuya, Roppongi or Ikebukuro (Unfortunately, all of the events were canceled in 2020 in order to prevent the spread of COVID-19). Just like other places all over the world, Halloween is an opportunity for everyone to dress like their favorite characters. For young adults in Japan, it's also an occasion to party hard until the morning.
The highlight of Halloween in Tokyo is the huge party in Shibuya! Every year on Halloween night, over a million people, mostly well-dressed in spooky costumes, head to Shibuya – the heart of Halloween in Japan to celebrate together. You can spot many kinds of make-up styles, from bloody to cute, anime-like to sexy, or even weird ideas.
And what can you do at "the party"? Just show up in your best costume and chill around taking photos with random strangers you meet on the street. If you have no idea where to buy Halloween themed goods in Japan, we would like to show you one of the most crowded stores during every Halloween: Don Quijote!
What can you purchase at Don Quijote during Halloween?
Come to Don Quijote and you will find everything you need to celebrate Halloween including costumes, special makeup, fake eye lashes/colored lens, Halloween candies, and decorations. This one stop shop has it all! All Don Quijote stores are open until late at night, with some stores even being open 24 hours making it one of the most convenient stores at any time of day, even for last minute Halloween preparation!
From pumpkin decorations to balloons with zombie faces, there are all kinds of decorations to choose from! Some are realistic, and some are cute, so you can really get into the spirit of the event!
Some examples of costumes mixed with Japanese culture are sailor uniforms, kindergarten uniforms, and even shrine maiden costumes. The high level of perfection and the reasonable prices make them ideal for costume parties and other occasions.
Of course, the candy alone is enough to enjoy the Halloween spirit. The choices are endless, from Halloween-inspired packaging, to seasonal flavors based on chestnuts, pumpkin, sweet potatoes, and other ingredients that come into season in autumn.
Click here to find Don Quijote stores near you!
Summary
In this article, we have introduced some information about Halloween in Japan, including the trends and recommended items. Don Quijote gradually begins to display goods related to such events in September every year, so if you want to enjoy Japan's unique Halloween culture to the fullest, please visit one of our stores!
Let's enjoy the shopping in tokyo!

Click here for more details👉【Don Quijote Official】 Don't forget to stop by this Japan store in Tokyo
The above content is copyrighted by the Don Quijote Inbound Support Division, and all pictures and text on this site may not be reproduced in any form.
---
Photo credit